I was the other day in a French supermarket nosing around (always interesting to see if the French look outside their borders, most will with a flair of arrogance say "why should we?"). The choice of foreign wines does not fill the appetite, and fairly poor I must say, especially in the new world. But then I saw this wine from Argentina, Aguaribay, €10.99 $ 12.10 £9.10, 100% Malbec, but then the arrow emblem quickly gave the fun a sour twist as it is part of the Rothschild portfolio, this time not Philippe but Edmund Rothschild.
So I do presume that we all know Rothschild but amongst them (French or English) maybe not many might have heard of Edmund? Well as so many of the Rothschild's he is quite some guy, he is from the French branch of the Rothschild's and it was James Rothschild that bought Chateau Lafite in 1868 (so when the 1855 classification was established Lafite was not in the hands of the Rothschild's then), more then a century separates James and Edmund (Edmund is James great-grandson), but he took the reigns over and pushed the adventure further by acquiring in 1973 two Cru Bourgeois; Chateau Clark in Listrac-Medoc and Chateau Malmaison in Moulis-en-Medoc. He then founded the company, vinicole Baron Edmund de Rothschild. They bought vineyards in South Africa, Spain, New Zealand and Argentina. Chateau Lafite stays nonetheless an entity on its own. The estates the vinicole company holds is six, in France; Chateau Clarke and Chateau des Laurets, in Spain; Macan, South Africa; Rupert and Rothschild, New Zealand; Rimapere and Argentina; Flechas de Los Andes.
Uco-Valley
This valley makes part of the most known wine region in Argentina, Mendoza. It lays southwest from the city of Mendoza. It is fairly young as a region but it is a region with much talent and pulls huge attention. Its average vineyards finds itself on about 1000 meters above sea level. It is a valley with pretty much almost perfect conditions, hot days cold night, rain fall little but water sources from all sides (many rivers good for irrigation), it holds about 20,000 hectares of vineyard. Malbec is the most planted grape about 35%. Most grapes planted here are the usual suspects, merlot, cabernet-sauvignon, Chardonnay, Syrah, Pinot Noir, Tempranillo, Bonarda and sauvignon blanc. Besides Flechas de Los Andes (winery in question for this blog), there are a couple other well known ones, such as Clos de Los Siete, Monteviejo, Val de Flores, Alma Negra, Francois Lurton/ J.F Lurton.
Flechas de Los Andes
As mentioned already this is part of Baron Edmund de Rothschild vinicole group. Benjamin de Rothschild (son of Edmund), Laurent Dassault (owner of Chateau Dassault a St Emilion Grand Cru Classe) and Michel Rolland, they bought huge amounts of land in the Uco Valley. This estate brings to the world a whole range of wines (red and white), it is at the end of the 90's that they planted their first vines. First wines from this estate hit the market in 2004. It is relatively a young domain but with Michel Rolland as consultant (he owns Los de Los Siete in the same valley), they are moving on a solid path. So 1999 property bought and first vines planted, 2003 they build the cellar, 2004 first vintage sold, 2006 Gran Corte (top cuvee) was given by Parker 92+ points, (Rolland and Parker are very good friends and Rolland knows what wines Parker likes, and Parker doesn't do blind tasting)
The estate has;
The Gran Malbec, 100% Malbec, density of the vines 5800 vines per hectare, vineyard age 16 years, ageing time 14 months, vineyard area for this wine 114 hectares, soil, rocks, granite pebbles, sand and Andean gravel.
Rimapere, 100 % Sauvignon blanc, density 1800 vines per hectare, vineyard age 8 to 10 years, ageing time 3 months, vineyard area 26 hectares, soil Omaka stony silt loam.
Punta de Flechas, 100% Malbec, density 5800 vines per hectare, Vineyard age 16 years, ageing time 12 months, vineyard area 110 hectares, Soil, alluvion des Andes, sand, gravel, granite stones.
The Gran Corte, 60% Malbec, 30% Syrah, 10% Cabernet franc, density 5800 vines per hectare, vineyard age 16 years, ageing time 18 months, vineyard area 110 hectares, soil, rock, granite pebbles, sand, Andean gravel.
Aguaribay Malbec 2014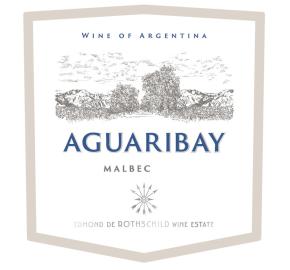 This is the entry red wine from the estate, as it says 100% malbec, a density of 5800 vines per hectare (still very reasonable as in most grand estates in Bordeaux and Burgundy the density is for some estates double). Vineyard age is 16 years, ageing time is 12 months, 110 hectares of vines are spend on this wine, with soil type, Andean silt, sand, Gravel and granitic rocks.
Price; €10.99 $12.10 £9.10
Alcohol; 14.5%
Visual; dark currant red, perfect transparency, a fair brilliance (acid indication, you check that by looking straight down from above and check how shiny the reflection is), heavy drop but the legs appear thin/skinny, it expresses energy, youth, masculinity, a touch of seduction.
Nose; appears discreet not to expressive, fruits come along like cherries, hints of green vegetables but no clean directions, a grasp of green peppers, and here and there a little bit berries, no complexity, fairly simple.
Palate; first impression, feels fresh, tannins present but medium soft, slight astringent, light to medium body, easy drinking (feels also the intention of this wine), acidity well balanced, dry, a wine that is designed with a purpose, easy drinking simple with no fuss, it has a short lingering.
Conclusion; Pleasant on any night, but not for the grand ball, a discreet nose little going on (designed wines that are destain for a mass that judge wine on taste not nose), I preferred a little more muscle and power, although that this one is the entry wine, I had wines in that price category and from Argentina who live up better to the expectation. This is a family that knows how to make wines, I was a bit disappointed by it. It was ok but certainly not bad.
Score; I rate this wine 15.75/20 79/100
Until next time please do drink responsibly.