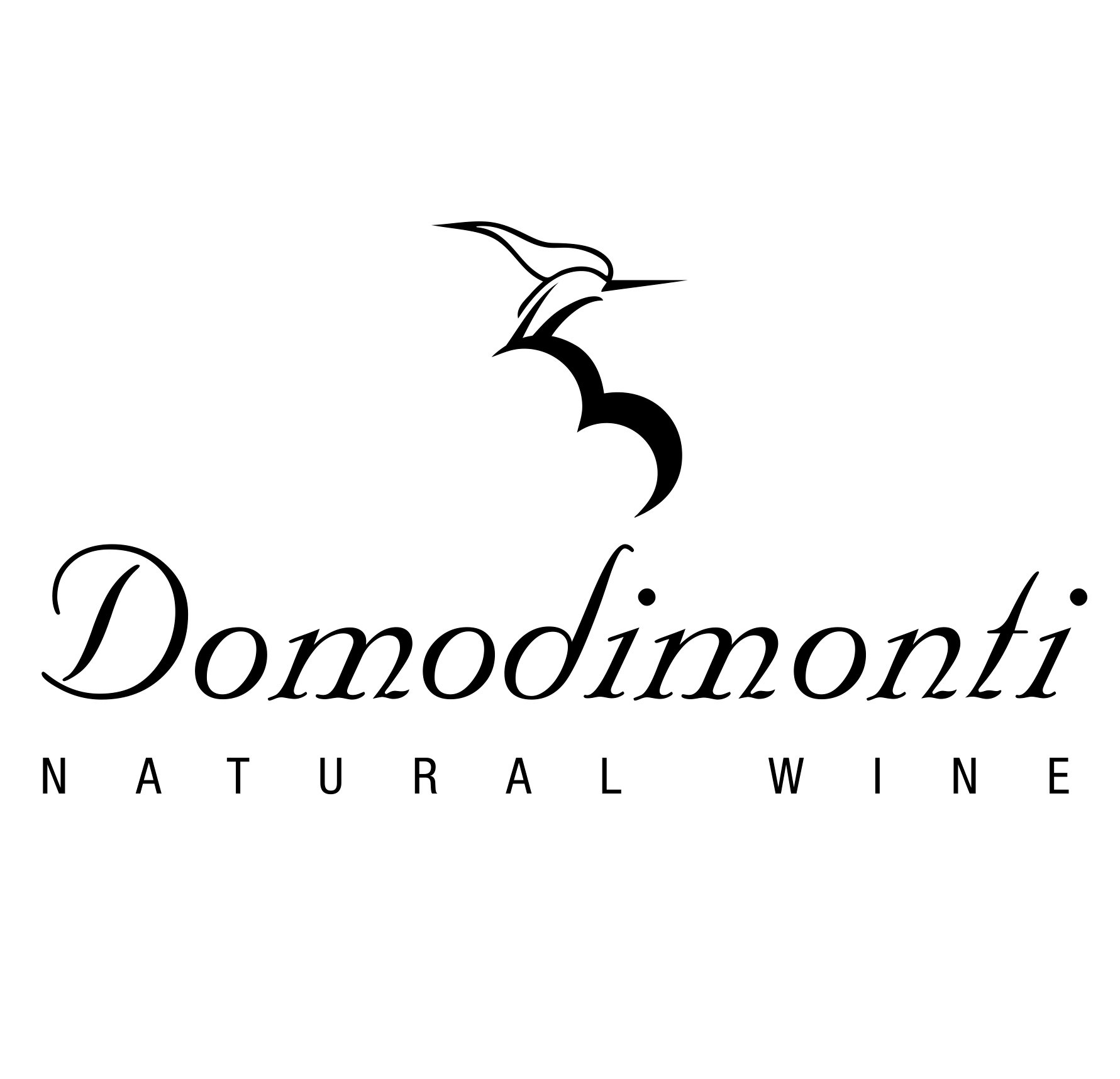 Domodimonti winery is a boutique style of house situated in the picturesque countryside of Montefiore dell'Aso in the region Le Marche in Italy.
In 2003 Francesco and his wife Marisa got the opportunity to buy a vineyard with forty hectares of vines and 8 hectares of olives groves. Suddenly a dream burning for such a long time came to opportunity in the region they grow up.
Of course the antique cantina was in a very poor state and needed a face lift, Tony Curtis, Mikey Rourke, Sylvester Stallone, Jocelyn Wildenstein, Donatella Versace all inn, was the extend of the work needed to be done. Then finally in 2010 the state of art winery was ready for business.
The whole vision, investment, attention and drive to achieve top quality wines all as natural as possible. Domodimonti's ambition is to produce high quality wines, so it is important to have a good fertile soil, healthy quality grapes, plenty of sun and surely a high quality team.
So for that to work they have the help of top talented Italian consultant Carlo Ferrini (Castello del Terriccio is one example), and without his input and the dedicated team Domodimonti would have been able to stand where it is today and grow towards the future.
Domodimonti is situated right in full country side not close to any big city (Italy isn't large, yes it stretches). On one side they have the Adriatic sea and on the other side the Sibillini mountains, so a great variety of air swings flows along these lands, which help to grow healthy grapes. The new state of the art winery is designed to have the least amount of visual and ecological disturbance on the local environment, as a great attention is based to preserve and respect nature and work with it as natural as possible. They also work with renewable sources, solar panels and recuperated rain water which is filtered and reused, to sustain a good ecological ethos.
Domodimonti's ambition to produce top quality natural wines, is been looked at through a magnifying glass and all details analysed. Good fertile land, healthy grapes, a professional and ambitious team and a top consultant to steer the helm. Carlo Ferrini agrees with the vison of the Bellini family and works towards a quality no other natural wine has achieved yet in Italy. With respect for the land, the vines, the work in the vines, the mastering of the cuvees, he intend to set this winery at the top end of the stairs.
The natural wines of Domodimonti
The wines at this estate here see their natural wine as such: in the best result of their craftsmanship, an exceptional product produced from a terroir which holds itself pristine due to of innovative methods, respecting the environment and mostly respecting human health.
·

Grapes are handpicked in small baskets.
·

Sustainably-grown, using organic matter
·

No added sugar, and strict selection of yeats
·

No other additives for mouth-feel, color….
·

Minimal sulphites required
·

Use of state-of-the-art technology
There is 48 hectares of vineyard spread out across the backdrop of Montefiore dell'Aso. They are facing south growing on clay soil, which was one day long time ago part of the Adriatic sea. So the sea left remnants of precious mineral needed for the vines. The vicinity of the Adriatic sea to the east and the Sibillini mountain chain to the west and the winery situated 300 meters above sea level all playing part in providing an ideal micro-climate for healthy and perfect ripening of the grapes.
Domodinonti's first harvest was in 2004, but much improved work and investment has been done since, on the land (planting new vines and restructuring for greater success).
The vines are spread out over several parcels most around Montefiore dell'Aso, the grape varieties used are, Montepulciano, Sangiovese, Merlot, Cabernet-Sauvignon, Petit Verdot, Pecorino and Passerina.
They attend the vines throughout the growing season, with selective pruning in the winter and then again in spring, leaving each single vines with the right amount of fruits, to achieve a homogeneous result in concentration in aromas and acidity. Harvest by hand at the right time to achieve the highest quality grape.
Once in the winery the grapes are selected once more on a sorting table before vinification. The vinification happens in steel tanks at a controlled temperature of 18 degrees Celsius for the white wines and 25 degrees Celsius for the reds. In the whites such as the Pecorino grape are cooled down while still whole through liquid nitrogen. In this way all the organoleptic character are preserved which are later to be found back in the wine in pure and emotional expression and helps to give life to the wine.
So with their commitment and the high technology their mission is to offer exceptional quality wines, with our own identity whilst respecting the environment, the land, the vine, your health.
Domodominti's priority is to use non-invasive technologies that allow healthy grapes to transform into great quality wines. With their philosophy they eliminate the use of adjuvants and always limit to max the use of sulphites. Let us be clear anyone bloke that tries to make you believe that this wine is made without any sulphite is lying. The grape itself contains sulphites, it is just the quantity one uses design's de definition of organic, biologic, nature wines, many marketing ways to make you buy their wines.
All good wines have them and a wine needs it, all those grovers out there (which I do support) who want to make wine in the healthiest and natural way possible need to still make sure that they make a good wine. Just the fact that you have so called no additives, or cellar manipulation does not make you give the right to think that this is the way wines should be, as at the end of the line the consumer still holds the baton, as it is him that will or will not pay for your wine.
Thee are out there already many wine makers that bring great wines to the tables, but far from all are good.
Grape: Montepulciano, Sangiovese, Merlot, Cabernet-Sauvignon
Grape: Montepulciano, Merlot
Today I will elaborate and taste IL Messia 2009.
Visual
: Warm, elegant red ruby/red cherry colour. Legs are strong and heavy indicating high percentage of alcohol. The wine look clean heavy and masculine, the reflection isn't great so I expect not great acidity in the wine.
Nose
: Powerful full of red fruits, blackberries and blackcurrants, hints of anise but also cardamom and some hints of white pepper, most likely to the oak ageing process. In all there is a good complexity.
Palate
: Tannins are fair and soft, there is a dry sensation of the gums. It has a silky feeling and the fruits are super over ripe. The acidity is weak and not expressive, I would have preferred a hit more freshness. It is warm and has a fair good ending, no straight cut off. The body is heavy and needs time to reflect.
Rating
: I rate this wine 16.75/20 or 67.50/100
Conclusion
: Yes it is a wine at a not so every day drinking wine for the normal every day drinking wine lover. But it is truly a great discovery for a natural wine from Italy, it has without a doubt an Italian identity. This is definitely out of the organic, biologic, bio-
dynamic
wine category one of the better ones and surely an estate to look out for. Yes there is a natural trend going on at the moment in many
Michelin star restaurants, but as with all trends are trends and we will see if this trend walks the course it walks today? Surely it is good step forward but as with many of these natural so called wines there is still the quest of producing a great wine, So far there are very few, Domodimonti is getting well into that direction so as with all hope is the still alive.
Until next please do drink
responsibly.